Hello friends,
It's Autumn and the fall foliage season in New England is my favorite time of year. All of the hot and steamy weather is gone and the air smells crisp and clean. Every day is like walking into a colorful painting with the leaves of red, orange and yellow beautifully lighting up the landscape. It's an awesome sight and, for those of you who have never seen it, you should try to experience it at least once in your lifetime. Columbus Day weekend is at the end of the season in New Hampshire but there is still time left to view the foliage in southern New England.
It's harvest time and the orchards are filled with a large variety of sweet and crisp apples ready for picking. I have a few Irish recipes using apples, like
Irish Apple Cake
and
Irish Apple Tart
.
Our new feature,
News From The North
by Noeleen McCool, has now been added to LittleShamrocks.com.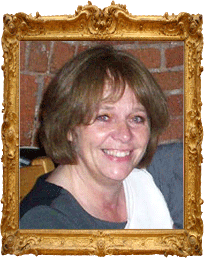 News From The North
by Noeleen McCool

Halloween is at the end of the month and I have an article about it for you to read:
The Irish and All Hallows Eve
. Halloween, or the Hallow E'en as they call it in Ireland, means All Hallows Eve, or the night before All Hallows Day, which is observed on November 1st. Also known as All Hallowmas or All Saints Day, it is held in honor of all the saints in heaven. Originally observed by the pagan Celts as part of their celebration at the end of the harvest season, known as Samhain, it was then adopted by the Roman Catholics and the name was changed to All Hallows Day. It was a day of solemnity as one of the most significant observances of the church year and Catholics were obliged to attend mass.
I have prepared a few Halloween treat ideas for what you might give to your neighborhood trick or treaters.
Maple Caramel Apples
,
Maple Candied Apples
,
Cinnamon Popcorn Balls
,
Maple Popcorn Balls
,
Molded Jack-O-Lantern Lollipops and Skull Candies
,
Peanut Butter Bonbons
and some
Halloween Sugar Cookies
.
I received an interesting submission from Reverend Gustavson concerning the truth about the legend of a $50,000 donation to a County Cork hospital made by Henry Ford. He wanted to know if the quotation from Matthew's Gospel above the entry way was also true; "I came unto you as a stranger, and you took me in." I found the information for him and it is a true story.
Click here to read the whole article
One of the events going on in Ireland in October is Ireland's Original Culchie Festival on October 24th, being held this year in Mohill, Co. Leitrim. A culchie is an Irish slang word for "country bumpkin", or an 'unsophisticated fool from a rural area'. The competition is to choose the best (or the worst) of the culchie contestants. The winner, King of the Culchies, presides for one year over culchie events held to raise money for local charities. I can't imagine what they have to do to win this ominous award, but it's a worthy cause and it sounds like it would be hysterical to watch.
The Cutchie Festival coincides with the 21st anniversary of the Mohill Horse Festival, which has become one of the premier horse fairs in Ireland. Some of Ireland's other October events include Co. Wexford's Opera Festival from October 20th to October 31st, and the Cork City Jazz Festival, from October 22nd to October 25th.
Thank you so much for your continued interest and support for LittleShamrocks.com.
Happy Halloween!!
Sláinte,
Tyna

Disclaimer: LittleShamrocks.com is an affiliate website that receives commissions from sales of the products listed. We have purchased and sampled many, but not all, of the products on these pages.

© Copyright LittleShamrocks.com. All Rights Reserved.