Around & Around Co. Leitrim

Well, here we go again. We are still searching for the Reynolds family burial site or any information about Terry's ancestors. Gerry Bohan spent every day with us while we traveled all over southern Co. Leitrim. We are now becoming very confused about where to look. We went to several cemeteries starting with two in Anaduff, one old and one new. Then we went to Bornacoola, Clonturk and Clonmorris.
We ended up in Aughnasheelin but we also ended up no better off than we started. We decided we would go into Carrick to the Co. Leitrim Records office. They had no information about great-grandfather, Bernard Reynolds, or great-grandmother, Winifred (Oona) Shanley Reynolds, or grandfather, Terence Reynolds. What happened to these people? It was like they disappeared off the face of the earth.
Before we left for Ireland, we had ordered two searches with Hilda McGauley, who specializes in private searches. We asked for the death record of Bernard and the birth record of Terence. It hadn't yet come when we left on our trip, so I phoned my son several times to get the word. Hilda had found nothing for Terence but we got results for Bernard. He had passed away in 1913 at the age of 70, so he would have been born in 1843, just before The Famine. He was a widower but we didn't know when his wife, Winifred, had died.
Bernard's son, Hugh, was present when he passed away at his home in Killyfea, Mohill. He had been suffering from pulmonary disease for the last four years of his life, and was being treated by a physician. As we had suspected, from the information on Hugh's immigration papers dated 1914, both parents had died before Hugh and Brigid had come to America. He and his three sisters were then taken in by their uncle, Peter Shanley, who was their mother's brother. Hugh stayed in the States but Brigid returned to Ireland. Although Grandfather Terence never went back, Hugh traveled back every few years up until his death in the mid 1970's. But ... who and where was he visiting?
Although we had already been to the Co. Leitrim Genealogical Centre in Ballinamore three times, we decided to try again. We met with a woman named Mary who went into detail about the way records were kept in the 1800's. The Parishes kept the records of births, baptisms, marriages and deaths, which were later turned in to the County Civil Records of the same. Mary told us that there were many gaps in the record keeping at the Parishes, and that sometimes the Priest would fall behind and never catch up. Also, sometimes the parents didn't record births at all, since most of the deliveries were done at home. Well, it turns out that there was a gap in the Parish records when Terence was born. The only two births recorded were for Hugh and Maggie (Margaret Anne).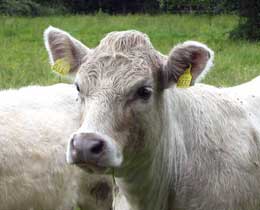 Mary suggested that we NOT do a search on Terence because we already had a large amount of information on him, more than what people usually have when they do a search. She advised us to pick one of the three sisters and do a family search, which would include her marriage and the births of all her children. She said that they would include the marriage record of Bernard and Winifred if they could locate it. She explained that this search would bring us one generation forward, with sister's husband's surname, and one generation backward, with the given (first) names of Bernard and Winifred's fathers. She suggested that, if one of the sisters had male children, it would be easier to search for more recent information, and possibly find descendants living in the present. We think we would choose Brigid to search because, Mary Katherine died relatively young, and Brigid was the youngest sister of Terence. So ... this is where we left it and we are going to decide if this is what we want to do.
More information about the
Co. Leitrim Genealogical Centre.
Click here for the next story
Good Times with Gerry
.

Disclaimer: LittleShamrocks.com is an affiliate website that receives commissions from sales of the products listed. We have purchased and sampled many, but not all, of the products on these pages.

© Copyright LittleShamrocks.com. All Rights Reserved.