Irish sports are popular and widespread. Participation and spectating levels are high but, as in other western regions, participation has been dropping due to the increasing popularity of other activities such as computer games. Throughout the country a wide variety of sports are played, the most popular being Gaelic games such as Gaelic football, hurling, association football and camogie. Camogie is the women's equivalent of hurling with slightly different rules. By attendance figures, Gaelic football is the most popular sport in Ireland.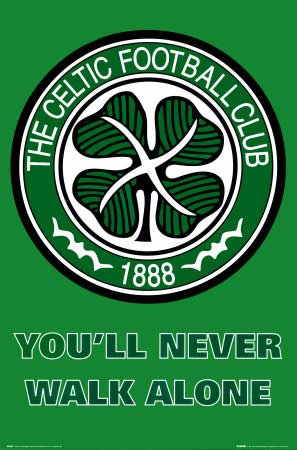 Occasionally known as Gaelic, Gah, GAA or just football, sometimes to avoid confusion with association football, this game, along with hurling, is considered the national sport of Ireland. Though it has existed for centuries in Ireland as Caid, Gaelic football was formally arranged into an organized playing code by the Gaelic Athletic Association (GAA) in the late nineteenth century. It is the most popular sport in Ireland in terms of match attendance. In the senior football championship, in the summer attendance is upwards of 80,000 for some of the more prestigious fixtures. In 2003 for example, 34 percent of all attendances to sports events in Ireland were to Gaelic football matches.
The game is played at underage, minor (under 18), under 21 and adult levels. All players are amateur, although players at a high level may receive income from sources such as sponsorship and grants. Every Gaelic footballer plays for a local club or parish team, and the best are chosen for the inter-county sides. There is great pride associated with playing for a county team in Ireland. County players may be chosen to play in inter-provincial 'Railway Cup' games or for the 'International Rules' team to face Australia. However, the main national competitions are the inter-county All-Ireland Senior Football Championship and National Football League.
A football year starts with pre-season competitions and the NFL. In early summer, the Championship begins. Each of the four provinces has its own tournament, and teams which are knocked out must do well in the 'qualifiers' if they are to gain a spot along with the four Provincial Champions in the All-Ireland quarter-finals. The All-Ireland Senior Football final is traditionally held on the third Sunday in September. Kerry's team is football's most successful and is the current All-Ireland Champion. There are many rivalries within the game in Ireland, and an example is that between Dublin and Meath. Other notable teams include Tyrone and Armagh.
Hurling is a sport native to Ireland, organized by the Gaelic Athletic Association. In terms of attendance figures, hurling is second only to Gaelic football. Hurling is its closest rival with 23 percent of attendances.
The game has similarities to shinty, something like field hockey and hockey. However, the ball or sliotar, is rarely played along the ground. Hurling is also played on a large pitch and is considerably faster than hockey.
Many aspects of the organization of hurling are similar to football, as both sports are organized by the GAA. Amateurism and the club/county/province structure are similar. Hurling is well-attended and the most prestigious games fill Croke Park (Europe's fourth largest stadium), in Dublin, to its capacity of well over 80,000. The main competitions are the All-Ireland Senior Hurling Championship and the National Hurling League (NHL). As with football, pre-season competitions and the League are over by early summer. The Provincial Championships and Qualifiers are then played, followed by the All-Ireland Series. The All-Ireland Hurling Final is traditionally held on the first Sunday in September of each year. The most successful teams have been Cork and Kilkenny. Kilkenny has won the last two championships and is currently regarded as the top team. Other notable teams include Tipperary and Waterford.
Association football in Northern Ireland and Association football in the Republic of Ireland, often known as soccer to avoid confusion with Gaelic football, or sometimes just football, is the most keenly supported international sport. Despite low match attendance at domestic league games, many people have an interest in the English Premier League or the Scottish Premier League. Football is played at all levels, with kids playing it on the street, teenagers playing in local clubs, and even-middle aged men playing it with co-workers on a regular basis. Association football is the largest participation team sport in Ireland. The national body in the Republic of Ireland is the Football Association of Ireland (FAI) while the national body in Northern Ireland is the older Irish Football Association (IFA).
Some of the major teams in Ireland include Shamrock Rovers F.C., Cork City F.C., Drogheda United and Bohemian F.C. in the Republic; Glentoran FC and Linfield FC in Northern Ireland; and Derry City, a team from the North who play in the FAI League. Due to the financial incentives abroad, most of Ireland's top players, such as Damien Duff and Robbie Keane, play in the leagues of larger European countries, particularly in England and Scotland. This, along with the Irish media's huge coverage of the English League, is one of the reasons why Irish people tend to support leading British clubs such as Manchester United, Liverpool, Celtic and Rangers. Rarely does a player from the Republic's domestic league make the national team, the most recent of these being Jason Byrne in 2006, although occasional appearances of Irish League players for Northern Ireland have been known.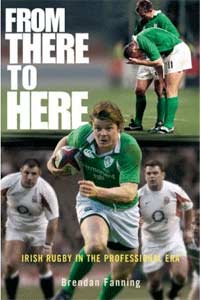 On the international stage, the Republic of Ireland, despite never winning a major tournament, has had many successful games in recent years, notably drawing with Brazil and Portugal. Northern Ireland's international team, despite a poor run of form in the late 1990's and first few years of the 21st century, and a corresponding slump in the FIFA World Rankings, enjoyed great success in the early and mid-1980's and recently has had a revival in its fortunes under former manager Lawrie Sanchez, with home wins over Spain and England.
The Milk Cup is a successful international youth tournament held annually in Northern Ireland, in which clubs and national teams from anywhere in the world may compete. Northern Ireland also played host to the 2005 UEFA Under-19 European Championships.
The Setanta Sports Cup was set up by its sponsors, television channel Setanta Ireland. It is an all-island mini-world cup style tournament (two groups of four, then semis and final) featuring eight teams, four being from the League of Ireland and four from the Irish League. Despite fairly low turnouts for each jurisdiction's leagues, the Setanta Cup has so far drawn relatively successful gate receipts. This had led to calls for an All-Ireland football league to be established.
Of course, there are many other team sports played in Ireland, such as rugby, cricket, Gaelic handball, basketball and even baseball. Other lesser known team sports are road bowling, tug of war, hockey, ice hockey, softball and rounders, which is regulated by the Gaelic Athletic Association (GAA) in Ireland, and is not dissimilar to baseball.
We all know that golf and fishing are the two favorite sports for individuals. Some people take part in athletics, which is basically track and field sports, while others participate in equestrianism, boxing, cycling, the racquet sports of tennis, badminton and squash, and the water sports of canoeing, swimming, surfing, diving, water polo, sailing, kayaking, and scuba diving. Interest in extreme sports such as skateboarding, rollerblading, surfing, BMX, mountain biking and mountain boarding have shown growth recently. The triathlon, as well as the duathlon, pentathlon, and decathlon, are also rapidly gaining interest. Ireland is no different in sportsmanship than in any other country and they are extremely supportive and enthusiastic, and will show pride for their team, win or lose.

Disclaimer: LittleShamrocks.com is an affiliate website that receives commissions from sales of the products listed. We have purchased and sampled many, but not all, of the products on these pages.

© Copyright LittleShamrocks.com. All Rights Reserved.